Physical Health Update for Psychiatrists
This conference is led by multiple expert speakers.
Coroner's Court: Statement Writing & Giving Evidence
To provide delegates with the key skills and knowledge required to be a confident and capable factual witness at a coroner's inquest.
Essentials: Breaking the Mask & Cracking the Code of Psychopathic Traits: A Guide for Medical Practitioners
Bringing my extensive background of over 40 years in criminal psychology and exploration of the criminal mindset to this session, we will delve into the intricate world of psychopathic traits, uncovering the hidden nuances that can impact your medical interactions.
Potential Severe Adverse Effects of Psychotropic Medication - Understanding Risks and our Responsibilities
Beyond well understood side effects of the medication we prescribe some can have severe long-term or even permanent serious adverse effects for our patients.
Masterclass: Hearing Voices, Demonic and Divine
The course will draw on examples of spiritual voices from historical and theological perspectives, as well as from contemporary research, in order to better understand how such experiences can be meaningful, both in positive and negative ways, for patients and others.
Advances in Prescribing: General Adult Psychiatry
The course aims to cover the most recent updates on prescribing psychotropics in general adult psychiatry focusing both on common and complex mental health conditions. Novel psychopharmacological treatments, prescribing guidance, supporting evidence and literature updates will be discussed in the session.
Why choose us?
The Andrew Sims Centre, part of Leeds and York Partnership NHS Foundation Trust, is a UK provider of continuing professional development (CPD) events. Our courses are for all medical and healthcare professionals working in mental health and learning disabilities services throughout the country.
View All Events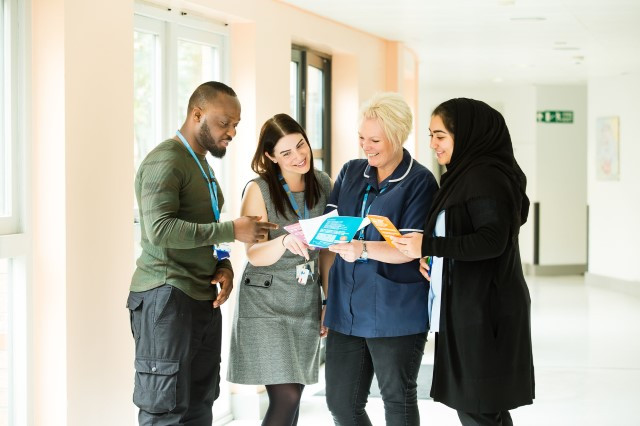 Sign up to the ASC Newsletter today!
Be the first to find out about latest courses and discounts by signing up to the ASC newsletter. All you need to do is email andrewsimscentre.lypft@nhs.net or visit the Contact Us page
Contact Us